HBO Nordic
Have you ever been looking forward to Mondays? The many fans of HBO Nordic have, as this is the day the streaming service releases most of its new premieres. To celebrate Mondays and help fight off that Monday blues we helped HBO Nordic make a special coffee called "MONDAY NIGHT COFFEE".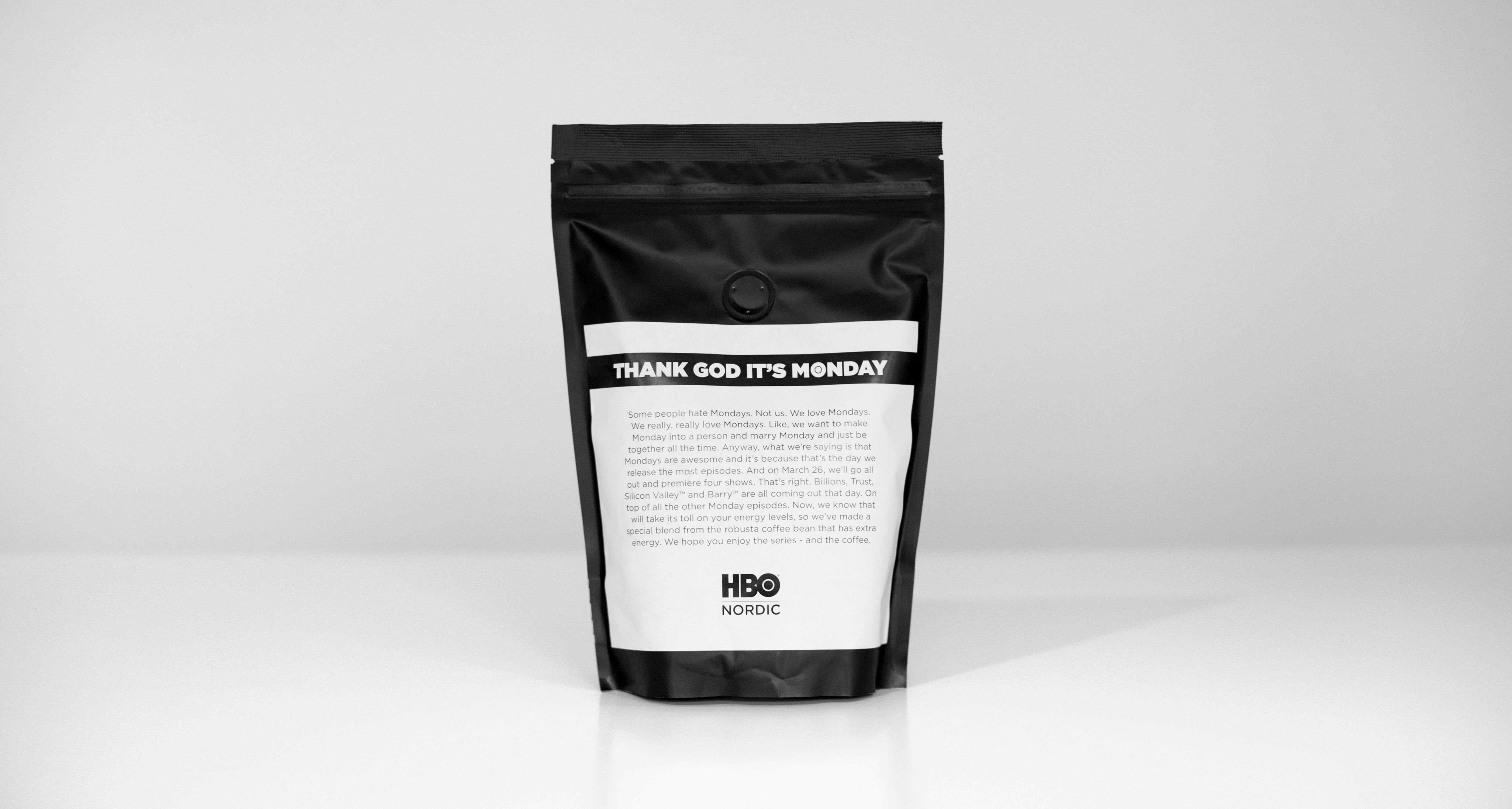 THE INSIGHT
Most of the big series from the US air on Sunday nights. The series are released on HBO Nordic simultaneously, but that's in the middle of the night in Scandinavia and thus most viewers don't see them until the following Monday evening. But for a lot of people, Monday is a hard day – you have "social jetlag". That's because on weekends you sleep in and go out with friends, which means your sleep schedule is changed. Thus, waking up early on Mondays gives a feeling of being jetlagged and effects up to ⅔ of the population. With 4 premieres on Monday March 26. HBO Nordic needed something to help their customers.
THE SOLUTION
We made a coffee mainly based on the Robusta coffee bean. This bean has around double the amount of caffeine compared to other beans and thus this coffee is stronger than normal blends. So, if you're feeling extra tired on Mondays, this coffee can give you that extra energy you need to get through the day and get ready for Monday night and all the new episodes.
The coffee was shared with influencers and media partners, was handed out in Copenhagen, Stockholm, Helsinki and Oslo, and was used for competitions on HBO Nordics Facebook page.
Would you like a taste? Drop by the office, but hurry, it's a limited edition blend.