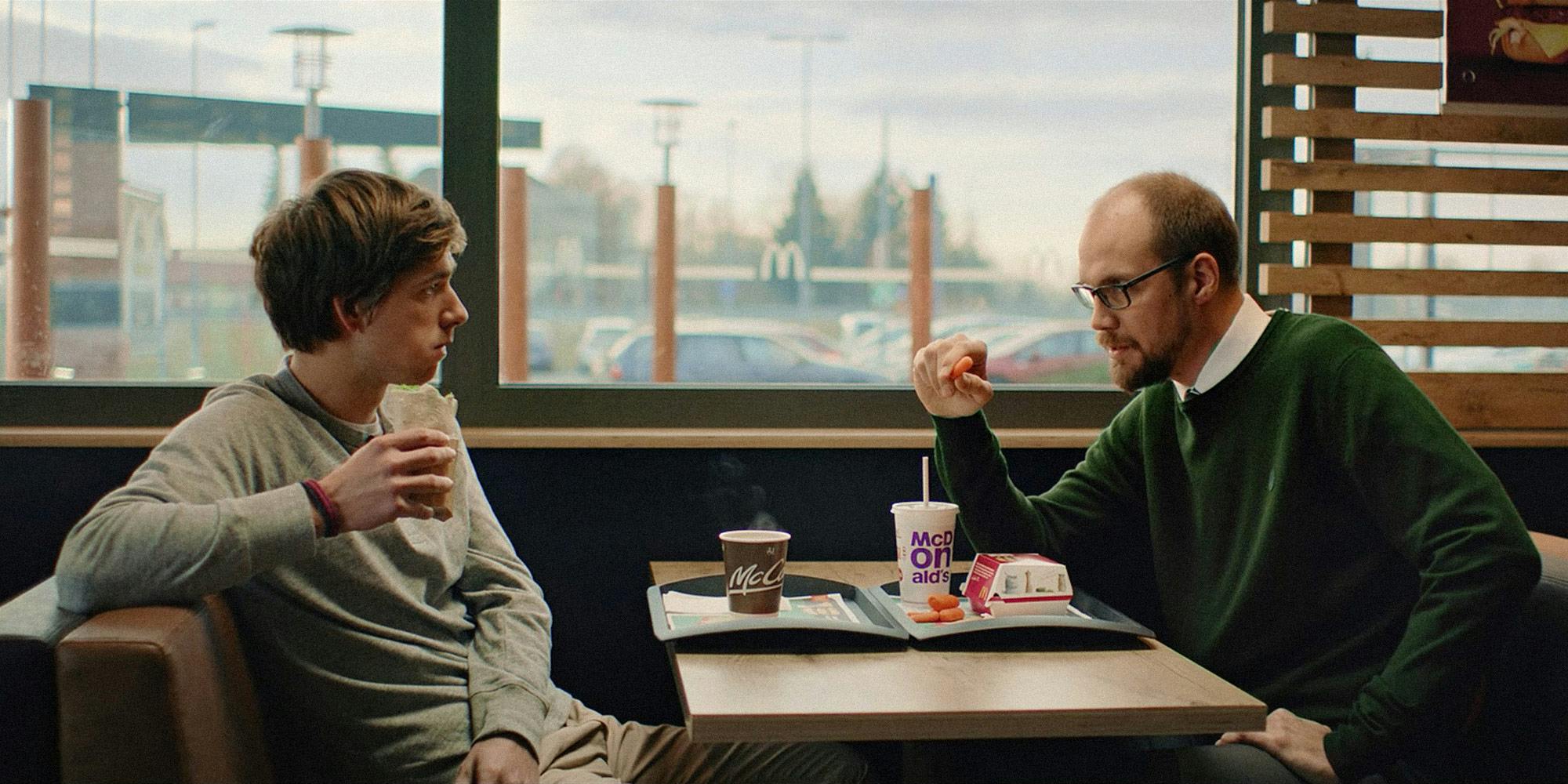 MCDONALD'S
McDonald's has struggled for years with declining food quality perceptions and low company trust. In 2017, McDonald's Finland decided to take the issue by the horns and launched a local trust and quality program called Our Food, Your Questions. With the help of NORD DDB, McDonald's increased their local food quality perception score by 29% and company trust score by 35% within a year of the program launch.
THE PROBLEM
The wacky claim that Chicken McNuggets are made of 'pink slime' instead of real chicken is just one of the McDonald's related urban legends gone viral in social media. Though the origins of this and other similar stories are unknown, doubts about the quality of McDonald's food prevailed among Finnish consumers. McDonald's Finland wanted to put an end to the unfounded rumours and grant its food the appreciation it deserves.
INSIGHT & IDEA
To combat the misconceptions, we implemented a campaign concept originally introduced by DDB Toronto for McDonald's Canada. We launched a website where consumers could leave their questions about McDonald's food, whatever they might be. 'Ask us anything, we will answer with the truth', we promised.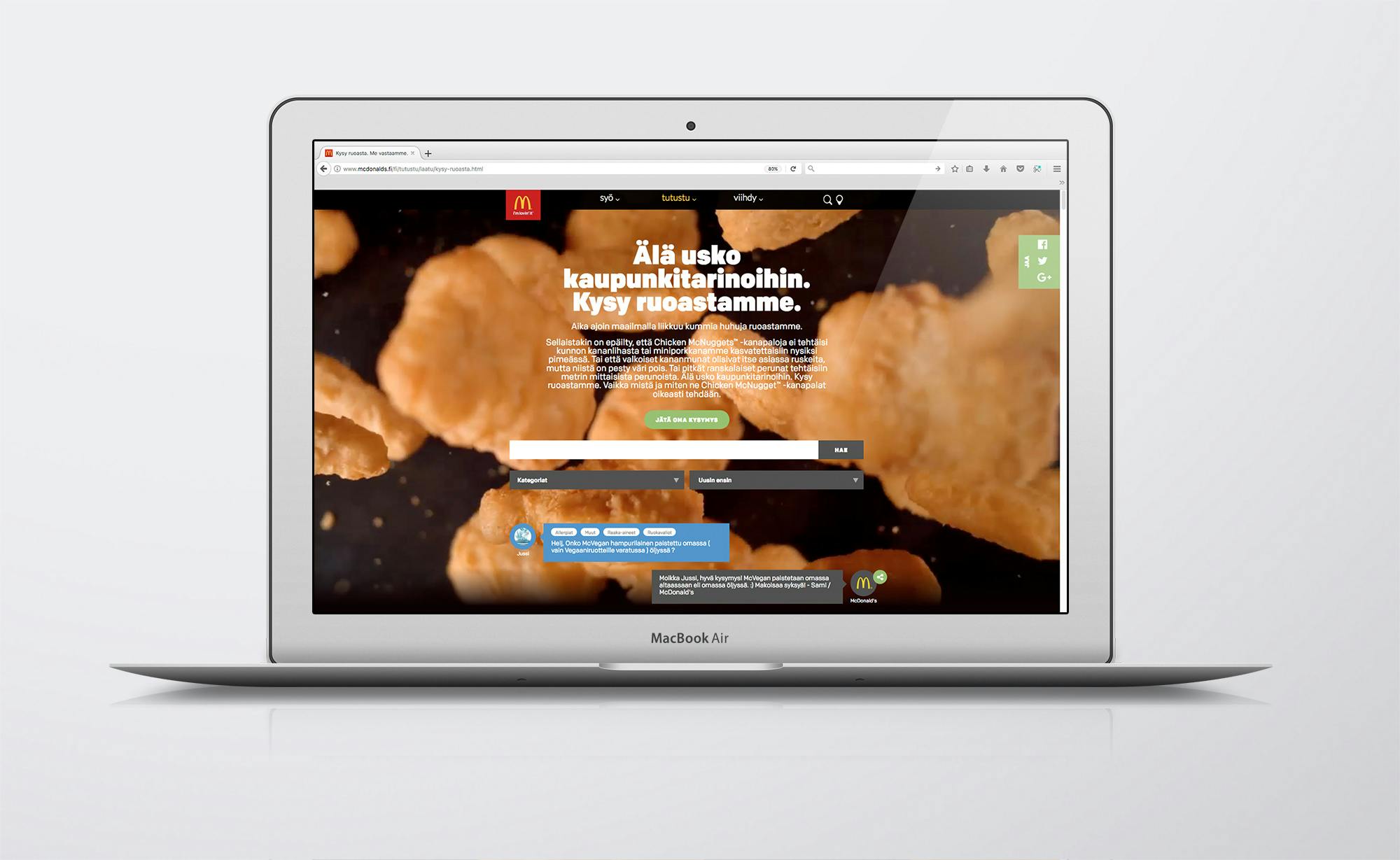 EXECUTION
We collected the wildest rumours about McDonald's food in a local context and turned them into funny and relatable film spots. The TV campaign was supported by advertising on social media and online channels.
On the campaign site, we answered each question as thoroughly as possible. The most frequent questions were also given a response in a video format. We made short documentary style film spots to show where the McDonald's food really comes from. For example, the whole process of manufacturing Chicken McNuggets was shown and explained in detail.
Six months after the launch, the most frequently asked questions were turned into new TV spots and online material that fuelled the campaign throughout the rest of the year.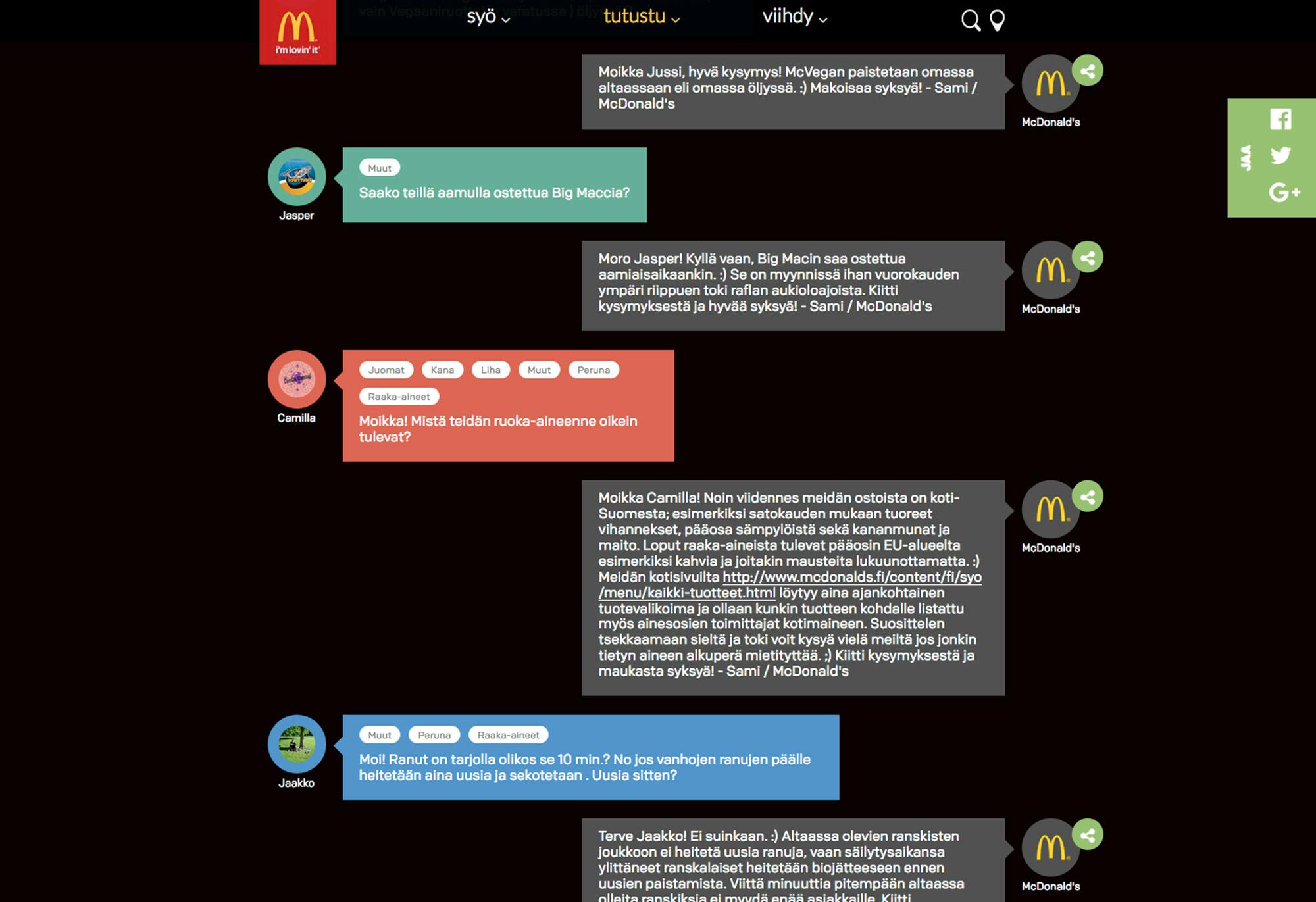 RESULTS
Hundreds of questions flooded into the campaign site. In less than a year, the Finnish Our Food Your Question portal had answered more than 1,700 questions. The food quality perception score of McDonald's rose by 29% and the company trust score by 35%. Overall, the sales at McDonald's grew by 14% during the campaign period. Honesty proved itself as the best policy.